We solve challenging problems.
For more than 50 years, Manville Rubber Products has supplied engineering expertise and production excellence in custom rubber molding, serving customers in the aerospace, electronics, medical, consumer, heavy machinery and other industries. Manville Rubber capitalizes on a long tradition of delivering high quality custom molded rubber parts manufactured to exacting specifications. Coupled with the latest technologies, our broad range of custom molding production equipment and technical expertise distinguishes Manville Rubber as world-class contract developer for even the most complex rubber-based projects.
Our manufacturing processes include: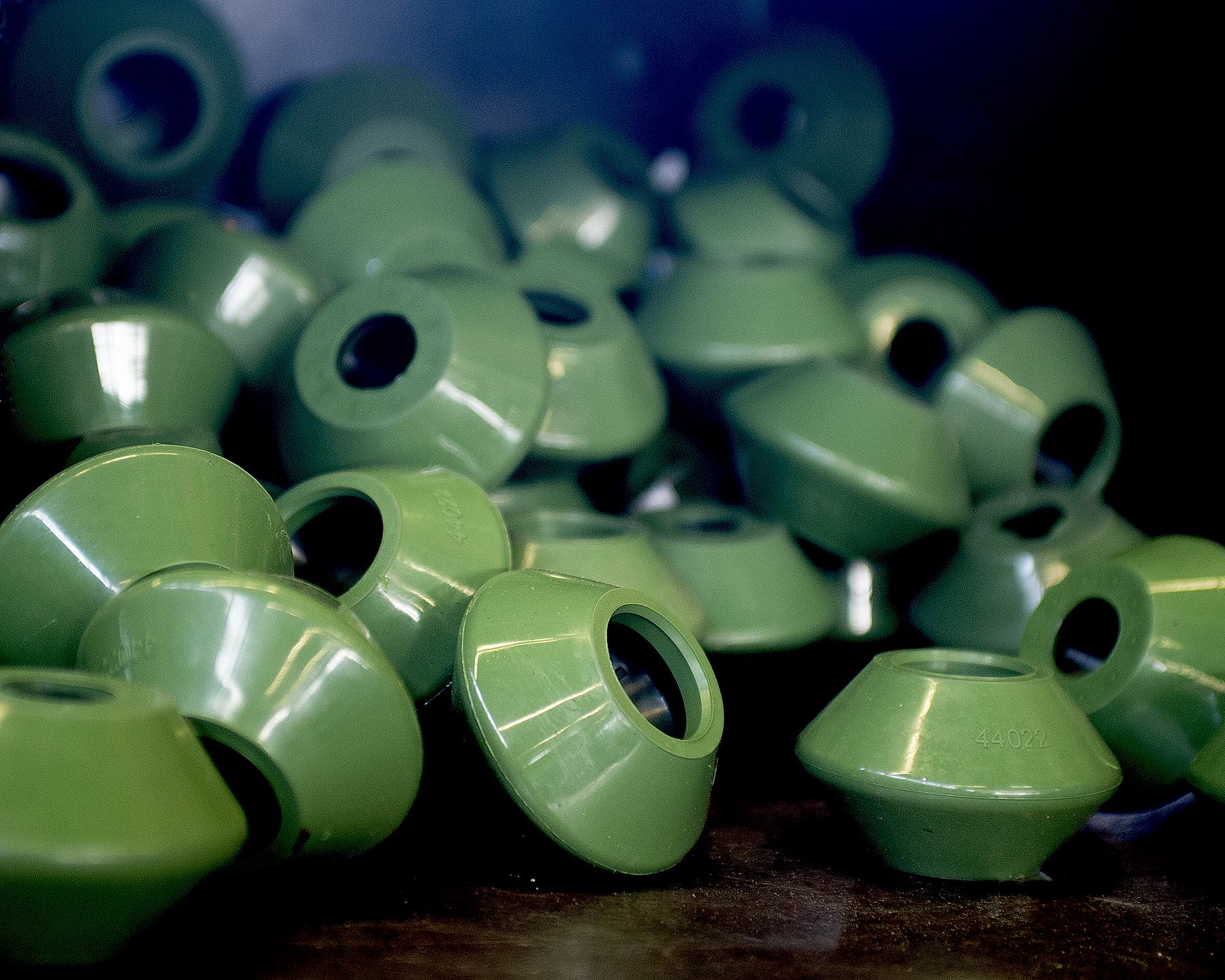 Manville Rubber Products operates on a philosophy of continuous improvement which applies to all aspects of our business. This commitment drives us to continuously improve every aspect of our business...from our products and processes to customer service and support. The result? Your order is delivered on time, within budget and to your exact specifications.
A tablet driven, state-of-the-art paperless work instruction and traceability system puts the details of every job at our team's fingertips. Our quality system is registered to ISO9001:2015. We never stop innovating. That's how we define quality.
Our clients span the globe and industry. How can we help you?
We know that finding the right partner for your custom molded rubber product is an important choice. That's why we offer a free consultation to learn more about your project, the scope of your technical requirements and your budget. Contact us today to learn more.