Custom Molded Rubber Parts
We use the latest technology with time-honored processes to deliver exceptional results.
Manville Rubber Products is a best-in-class producer of custom molded rubber parts, assemblies and products. We offer efficient injection, compression and transfer molding services using natural and synthetic rubbers including Silicone, Polyuerthane and FKM (Viton). Let us partner with you, from tooling design and sourcing, to compound formulation, all the way through to completion and delivery.
Our facilities are equipped with the latest technology in presses, mixers, preformers and deflashers. From high volume custom injection molded rubber parts to low volume custom compression molded parts, MRP specializes in producing your proprietary design to your exact specifications.
Manville Rubber Products can supply virtually any custom molded rubber part or rubber covered roller. All aspects of production will meet your exact requirements, including dimensions, materials, inspection procedures, traceability, packaging, labeling and any other parameters you may determine are critical.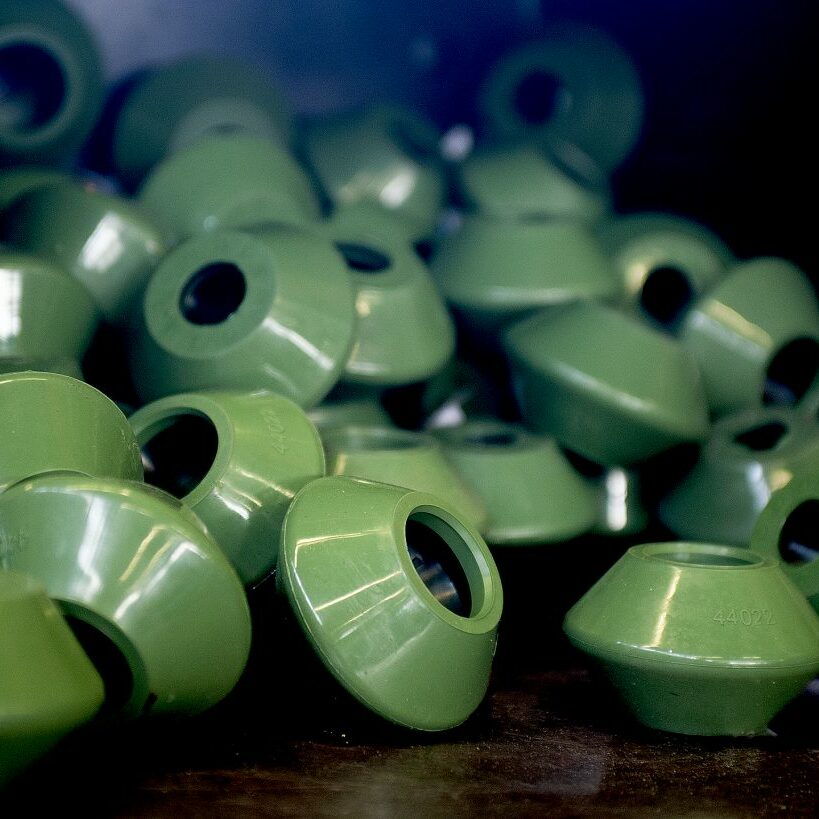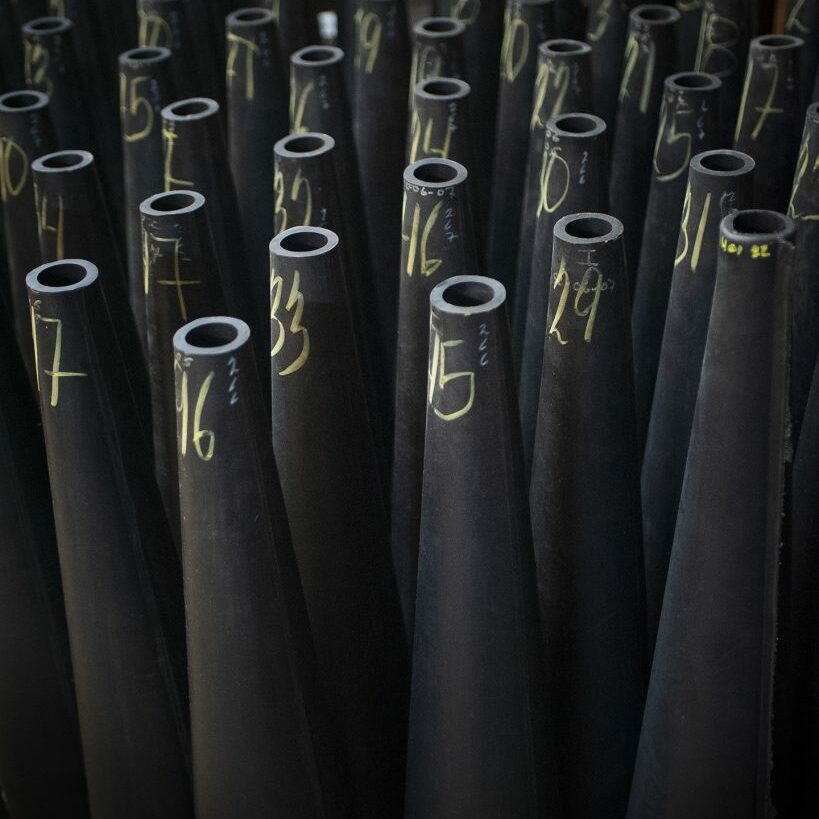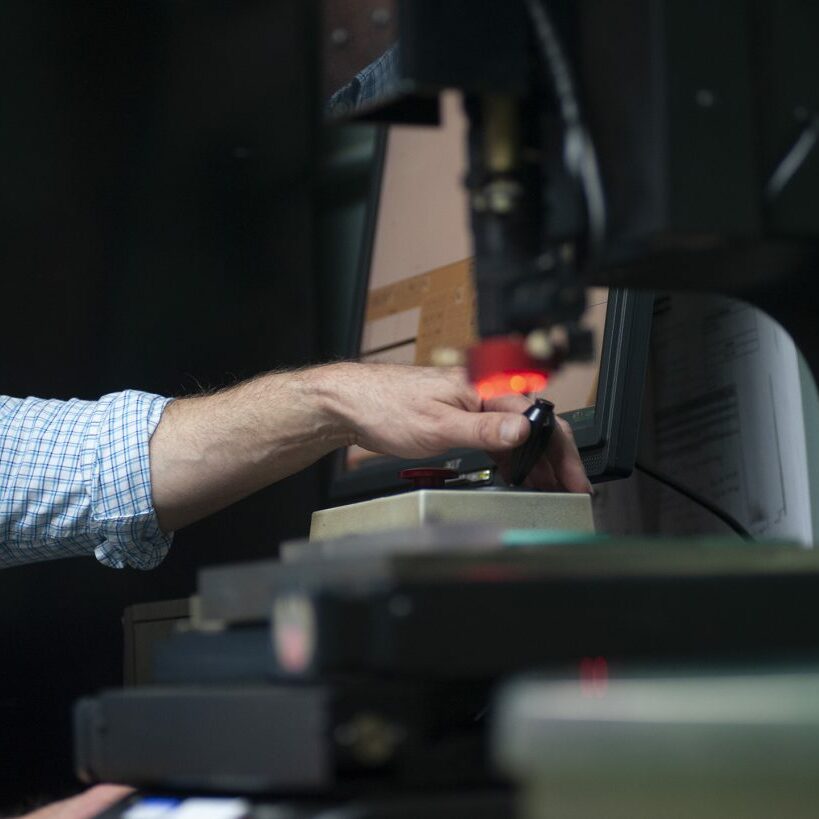 Typical Products
Wheels (drive, feed, idler, regulator etc.)
Materials
Carboxylated Nitrile XNBR

Chlorosuflonated Polyethylene CSM

Ethylene Propylene Diene EPDM

Hydrogenated Nitrile HNBR
Production Methods
Full Material Traceability
Trust Manville Rubber to deliver as promised.
We work closely with our customers to identify key requirements. Only then do we identify the best production method, material formulation and tooling design. If you would like help scoping out your next custom molded rubber project, please get in touch. We look forward to working with you.