Rubber Bonded to Metal & Plastic
We deliver a tough, durable bond for rigid parts with flexible elements.
Manville offers the ability to not just glue or adhere rubber to substrates, but to create a true vulcanized bond so tough and durable that the bond strength actually exceeds the strength of the rubber material. This type of bond is created with the metal or plastic parts being coated with rubber in situ in the mold during the rubber vulcanization. Using this technique, our engineers are able to combine rigidity, flexibility and resilience within a single finished component.
Manville Rubber Products has decades of experience with particular expertise in bonding rubber to metals and plastics. We work inserts supplied by our customers as well as inserts that we machine to your specifications, providing complete finished assemblies.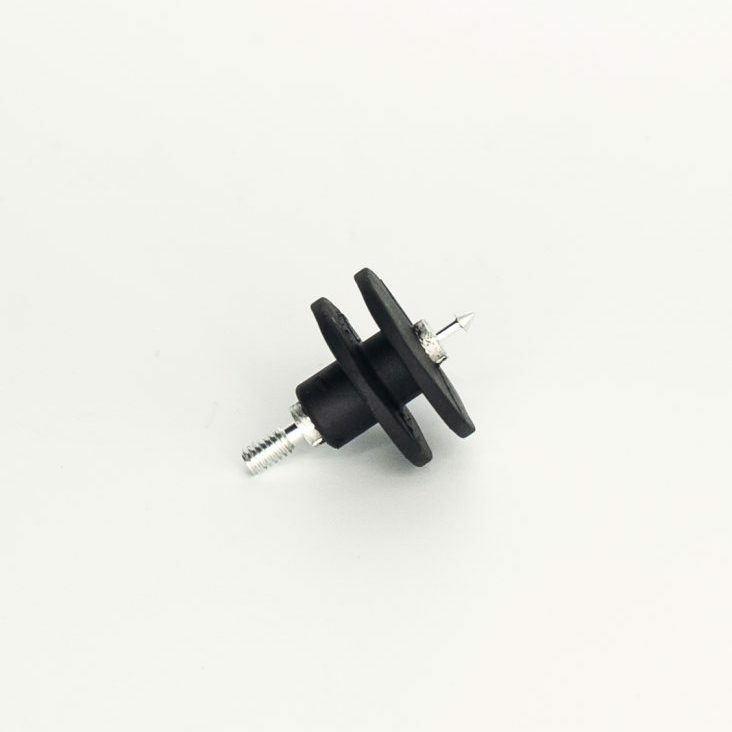 Consider a rubber to metal or rubber to plastic bonded part for:
Achieving unique finished part properties, combining rigid and flexible elements

Simplifying the final assembly by using one component where previously multiple parts were required

Eliminating wear between components by replacing surfaces that previously simply butted together with surfaces that are intimately bonded together and can no longer move by slip with respect to one another
CASE STUDY: A small seal derails a crucial contract.
Problem: A supplier to the aftermarket aerospace industry came to Manville Rubber with a small part that was creating a big problem. As a refurbisher of commercial aircraft galley and bathroom equipment, they were having trouble obtaining consistent sealing from a component controlling water flow in aircraft bathrooms. This small part was imperiling their effort to gain business as their refurbishments were deemed unsatisfactory.
Solution: We sat down with their engineers to clarify how the seals were failing. We quickly determined that the seal required extremely precise concentricity of rubber bonded to the stainless housing. This was not an ordinary seal, but their previous supplier was treating it as such. We proposed a unique fixture adapter that would allow us to locate the stainless housing within the mold cavity with the required degree of precision. We then fabricated a mold with the exact dimensional accuracy and finish quality.
Prototypes exceeded their expectations, and this sealing component has become a large part of our client's business. In the years since, we have assisted this client with other equally challenging projects, bringing success to all of them.
Trust Manville Rubber to deliver as promised.
We work closely with our customers to identify key requirements. Only then do we identify the best production method, material formulation and tooling design. If you would like help scoping out your next custom molded rubber project, please get in touch. We look forward to working with you.