Large Rubber Parts Manufacturing
Significant experience required.
One of our most sought after capabilities is the manufacturing of very large rubber parts. When working with larger dimensions, our expertise with compound formulation, tooling design and equipment handling are unmatched in the industry. We have produced parts that measure in excess of 4 by 12 feet.
Very large moldings, and in particular those with thick cross sections, require extremely specialized, heavy-duty presses, unique rubber formulations and highly specific production techniques.
We have vast experience in the production of large parts, and flawlessly produce parts with accurate dimensions and desired properties. Our very large parts can be found all over the world, including under the ocean, within mining rigs, and even embedded under railroad tracks.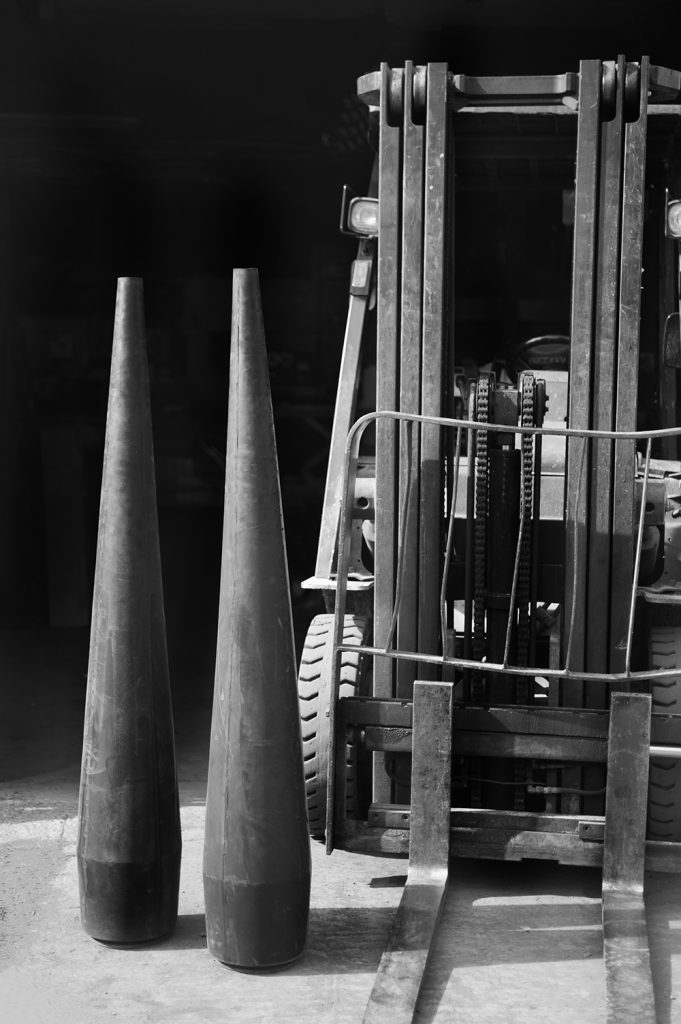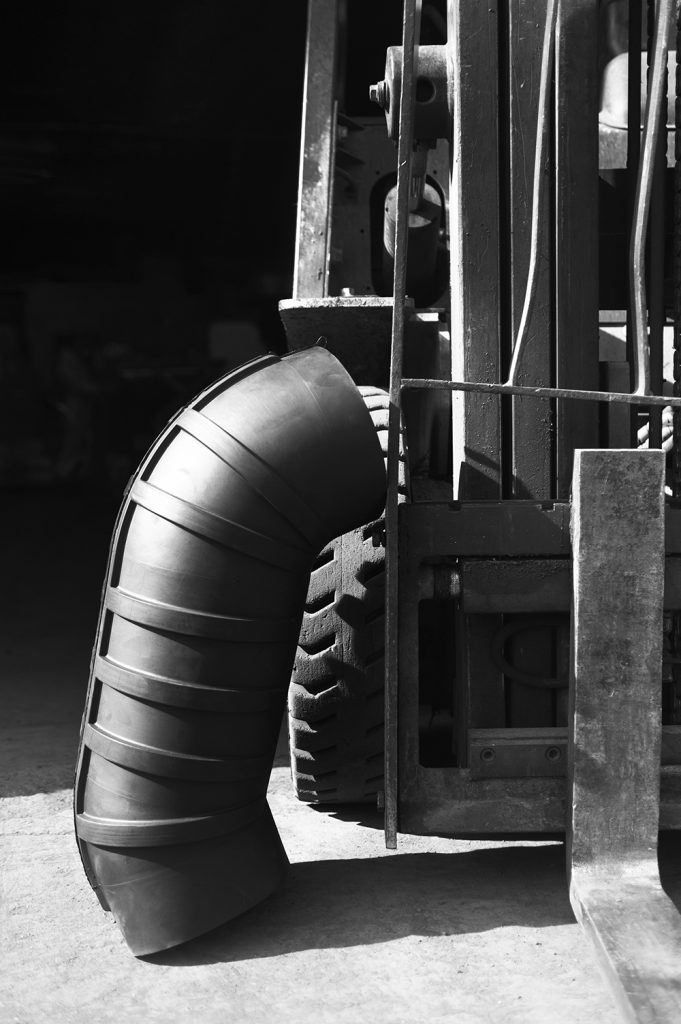 Manville Rubber Products has a team dedicated to the production of very large parts rubber molding. This department has experts in the field managing the equipment, compounding and processes for your unique large rubber part. Our enthusiastic team is committed to the success of your very large parts rubber molding project.
Large capacity molding presses with up to 1200-ton clamp force

Mold handling capabilities for up to 96-inches in length

Experience in the unique material compounding techniques required for the molding of very large articles

Specially designed cranes and handling systems for molds weighing up to 8,000 pounds.

Process know-how specific to very large moldings
CASE STUDY: Very large parts demand a precise formulation.
Problem: A major supplier of power generation equipment had a best in class product that was failing to deliver promised efficiencies. The weak link was a very large rubber seal. Critical for efficient performance, the seals were shrinking and failing within months rather than the expected years of service.
Solution: Manville Rubber evaluated the seals and identified poor design and material specification. Working with the client, we established target specifications: the seal could shrink no more than 1% over 12 weeks in a 350F environment, a difficult requirement made even more challenging by the finish dimensions.
MRP created 12 custom rubber formulations to test, which were quickly narrowed down to 3 formulations. Meanwhile, we designed and built new molds to produce these extremely large seals (finished dimensions in excess of 16 feet).
When the full formulation testing period ended (all 3 formulations passed), new tooling was complete and ready for service. Prototypes were delivered promptly. Today, these seals exceed the planned service interval, allowing our customer to deliver on their promise of superior efficiency and service duration.
Trust Manville Rubber to deliver as promised.
We work closely with our customers to identify key requirements. Only then do we identify the best production method, material formulation and tooling design. If you would like help scoping out your next custom molded rubber project, please get in touch. We look forward to working with you.