Reduce equipment downtime & maintenance costs.
Manville Rubber Products has been supplying industry with the highest quality rubber covered pull rollers, feed rollers, conveyor rollers, drive wheels, regulating wheels, laminating rollers, and idlers for more than 30 years. Ongoing process refinements have enhanced our ability to satisfy the most stringent requirements of today's high tech machinery OEM's, refurbishers and maintenance groups. Let Manville Rubber Products' experience in rubber covered rollers reduce your downtime and maintenance costs.
MRP can supply new precision cores for your rubber covered roller requirements, or will gladly rubber coat cores you supply. We can also reclaim or repair cores from your worn rollers and then rubber coat them to make them like new.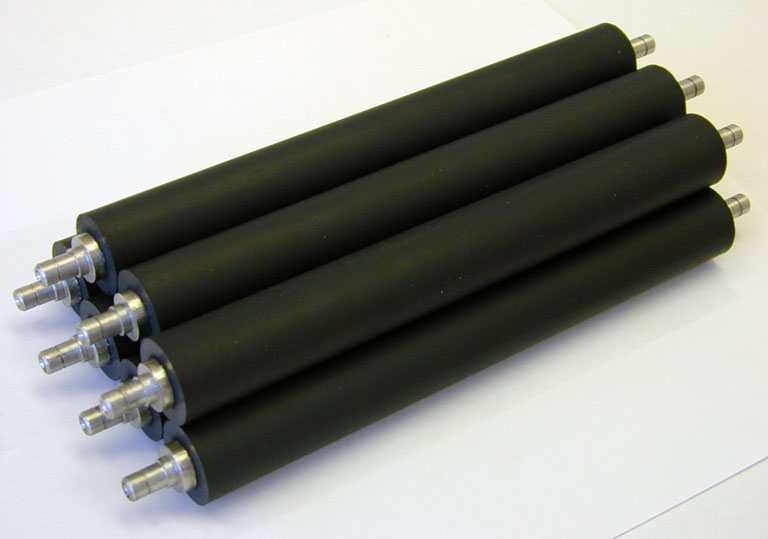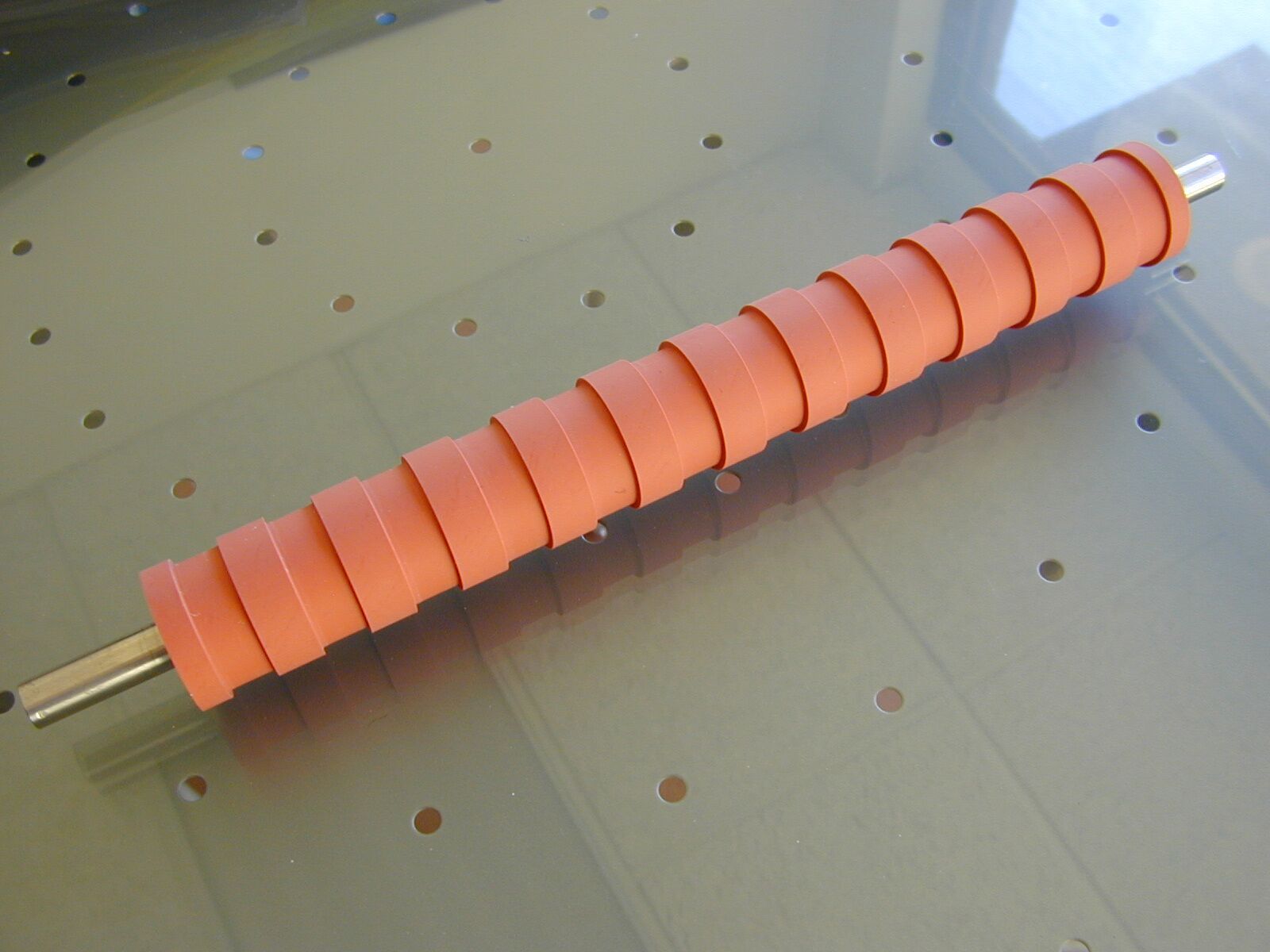 Recommend and develop compounts to suit unique requirements of your operating environment: abrasion resistance, tear resistance, chemical resistance, static discharge, high temperature stability, non-marking, FDA, NSF, and UL approaval etc...

Produce one or thousands. Our production flexibility and experience allows us to match the proper production methods to your exact roller resulting in efficient production regardless of volume.

Work with your engineering staff to develop prototypes and quickly get a new design into production.

Supply metal cores and journals of the highest quality

Recover worn rollers or coat new customer supplied cores
CASE STUDY: The rubber really matters on rubber covered rollers.
Problem: A major consumer goods producer had a problem. The foil packaging of their popular self-moistened towelettes was sticking to production equipment. This compromised the quality of their end product and required extensive labor and factory down-time to remediate. Furthermore, the rollers, to which the foil packaging got stuck, were frequently damaged during clean-up. This created lengthier and even more expensive downtime and substantially elevated production costs.
Solution: We quickly recognized that the rubber formulation was poorly specified. We stripped the problematic silicone rubber from four of the customer's rollers and recoated them with our proprietary V- series non-stick rubber. Our customer ran these side by side their current material and quickly determined that the MRP rollers were vastly superior as they showed virtually no build up. MRP has been the sole source for these rollers ever since.
Contact us today to discuss your rubber covered roller requirement.